Blogs
Services
What are the 7 Steps in Marketing Research?
BY QDegreesPUBLISHED
Aug. 23, 2023
---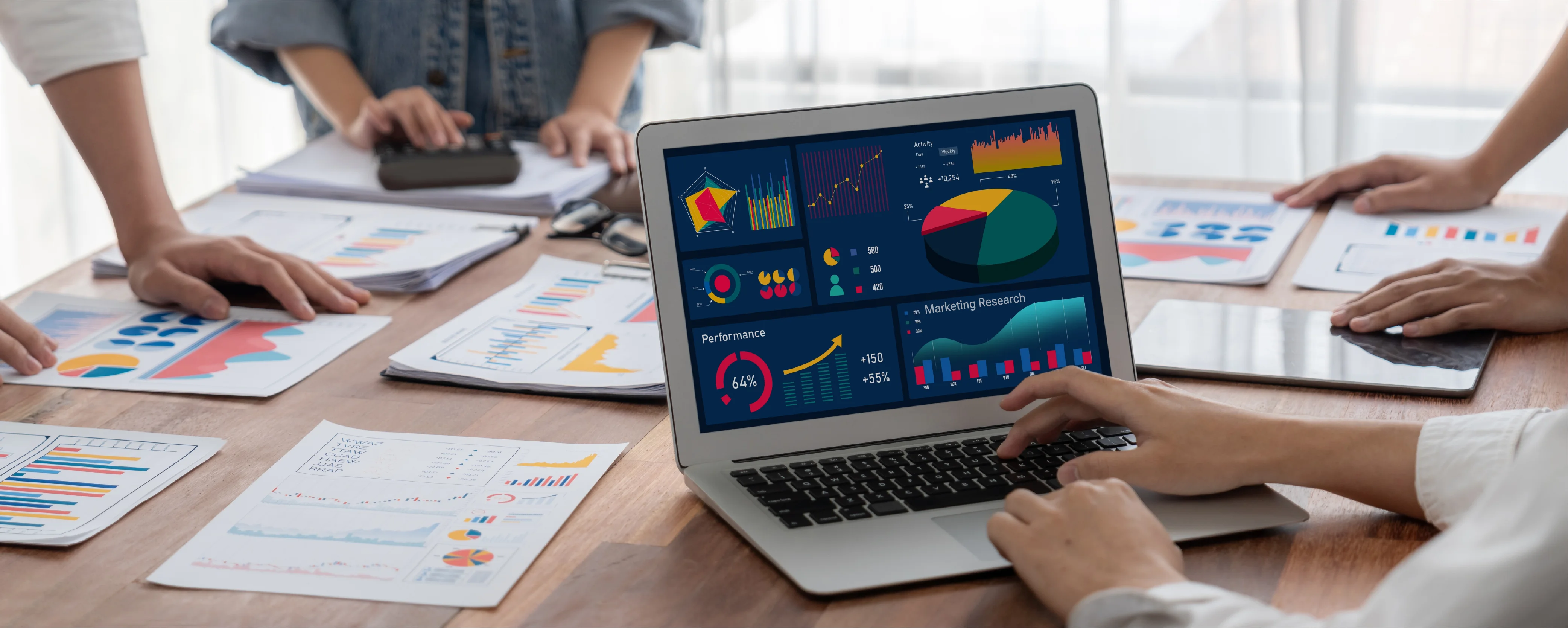 Marketing research is crucial for any business where data is gathered to enhance the company's performance and presence.
It involves collecting and analyzing data to get useful insights. It is necessary to do Marketing Research to understand the trends going on in the market. It helps you to draft your marketing strategy according to the new trends and behavior of the market.
Moreover, for a brand, Marketing is a tool to keep reaching new customers. Thus, it becomes vital to reach the targeted audience.
Since marketing is costly, inaccurate marketing research can lead to capital loss. So, to ensure that your Marketing Research isn't ineffective, keep reading the blog and learn the 7 steps for successful marketing research.
Step 1: Understanding the Problem Faced by Consumers
It all starts with understanding the problem or a cause. By highlighting this problem, the marketing strategy will be drafted. However, you should not pick any problem or cause. Rather the problem should be determined based on data.
You should do the problem identification step carefully, as it serves as the base for marketing research. You should find a specific problem rather than finding many problems. If you learn about many issues, you can find a particular problem by going through each problem and finding the standard part.
Once you find a problem many people face and its solution also aligns with your product or service, you are ready to move on to the next step.
Step 2: Developing the Research Strategy
Now, gather the tools and methods required to draft a research strategy. In simple terms, the schedule of the Marketing Research will be made in this step.
First, choose the data you need to collect for your marketing research. There are two types of data called quantitative and qualitative. You can go with these two types or combine both if needed.
Moreover, you will also have to identify your audience in this step. Finding your audience is difficult as it takes multiple parameters to define.
For example, if you have a product related to solving hair loss problems, then not every person with hair loss needs to be in your target audience.
The reason is that other parameters, such as age, are also important to consider because, at some point, hair loss becomes obvious.
So, you should target the audience where hair loss is not very obvious; at that age, most people are already looking for hair loss solutions.
Step 3: Gather the Required Materials
In the third step, the gathering of the required data is focused. The required data has already been known, but it's time to collect it. Data collection can be done through various methods. You can gather data with the help of surveys and interviews. Moreover, social listening is the newest way to gather data for Marketing Research.
In addition to data, tools are also required in Marketing Research. These tools will help you extract the more structured form of data. In the present time, not including AI-powered tools can be a mistake, so don't forget to use them.
Step 4: Filtering out Unnecessary Information
With the above traditional data collection methods, you will get a lot of unnecessary data. The data you will collect will be unstructured. Thus, it is vital to structure and filter out the unwanted data.
Moreover, a big chunk of data can also be collected online, which will be more structured than conventional resources. However, for personalized data, you must spend your time and capital on traditional means.
Step 5: Examining the Rest
Now, the data you are left with will require deep analysis. Here you can use vastly available tools.
Pro tip: It is recommended that the experts do this analysis.
In this analysis, you can finally go through the insights that will clear out a lot about your market. Human interaction in this step is essential as human logic can discover more than machines.
Step 6: Composing the Research Report
Finally, you will make a research report based on the data you collected or acquired online. This report should carry information necessary for the marketing department of a company involved in Marketing Research.
You should keep the data representable in the report so that everyone can quickly go through it. Moreover, keeping it simple will help everyone understand their role in the new Marketing Research strategy.
Once everyone understands the data, you are ready to draft your strategy.
Step 7: Executing the Marketing Strategy
Lastly, you must execute the strategy you created with the data-driven approach. You should also focus on multiple-channel marketing like TV Ads, Social Media, Sponsoring, etc. You should keep your eye on everything to ensure that the implementation is done in the way it was drafted. Moreover, you should keep track of its performance as it will help you make any required quick changes.
Final Thoughts
Marketing Research is necessary for companies as it allows them to reach the right audience. By following these steps, you will have excellent Marketing Research and strategy. However, you should always check if you are proceeding to the next, only if the last one is completed. Otherwise, it can lead to Marketing Research with loopholes that will be hard to understand after the execution.