One-stop solution to keep a check on all your Contact
Center Operations
Unlock the Ultimate Quality Assurance and Monitoring Solution.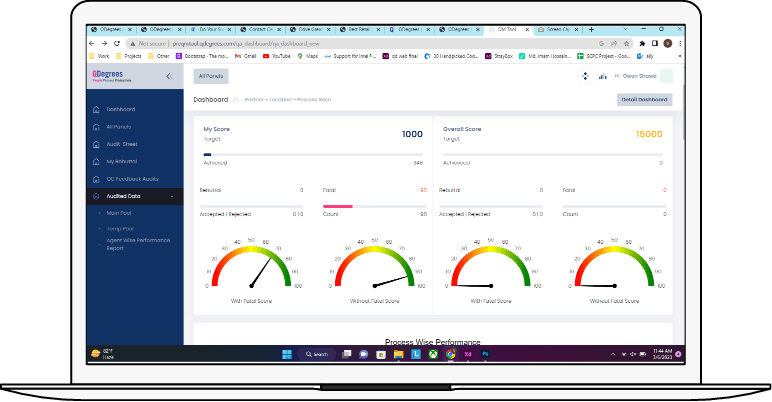 Smart & random sampling of the calls to keep the best feedback quality
Real-Time Dashboards & Analysis
Real Time Alert Mechanism
Create Customized Checklists
Feedback through Email & Voice
Increase in Agent Productivity
In-Built Calibration Modules
Quick Rebuttal

Product
Features
With our robust suite of Contact Center strategies and capabilities, you can streamline your operations, optimize your resource allocation, and enhance your customer interactions.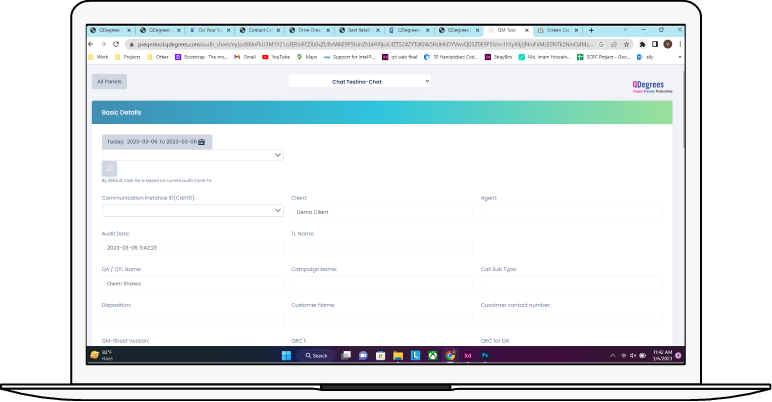 Smart Sampling & Interaction Allocation
Use Randomizer to select smart samples.
Automated meta data capturing removes data entry errors during data allocation.
Solutions for proactive interaction quality check.
Real-time Reporting & Dashboard
Our data-driven quality assurance and quality control approach can boost business trust.
A single dashboard displays audit results, quality, and performance data.
Filter out smart dashboard cuts and move away from manual reporting
Access real-time data and dashboard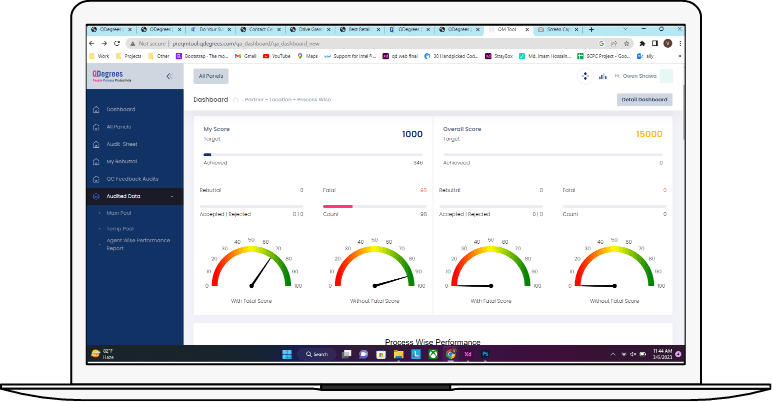 Quality assurance is the key to enhance the performance of your Call/Contact Center. Conducting regular audits by using specialized tools and services, it can help you to identify the opportunities for improvement. Also, ensure compliance with the industry standards and improve customer satisfaction. By prioritizing quality, you can build a more successful and reputable business.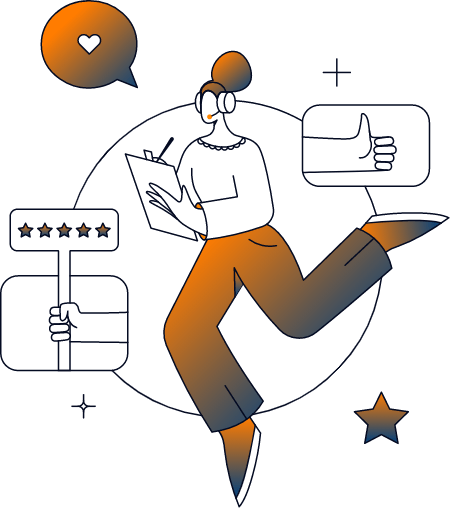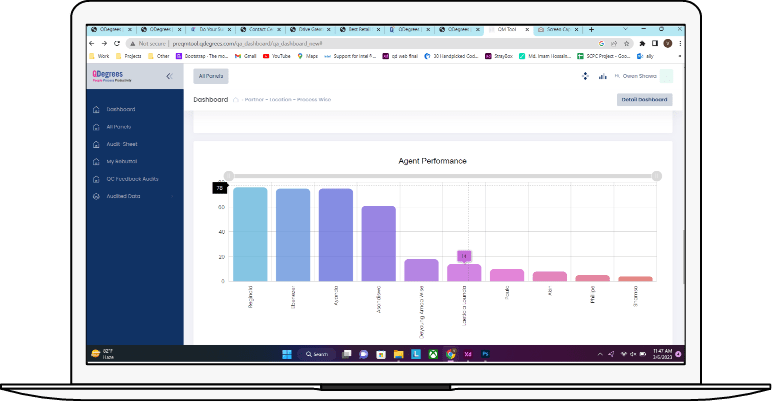 Create your own Checklists and Parameters for Inspections
Make your own quality standard parameters for custom audits.
Get professional help for creating quality parameters and customize them according to your need.
Measure on predefined quality & quantitative benchmarks.
Directly improve KPIs, CSAT, and customer experience.
Real-time Alert System
Set up and send real-time alerts and feedback on the Interactions.
Get on-time alerts & notifications in case of any improvements are suggested.
Consolidated alert report with real-time visibility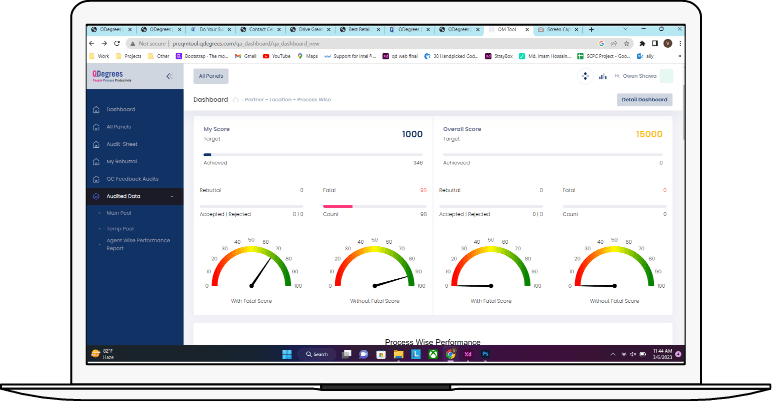 Maximize Contact Center Efficiency with QAViews: The Comprehensive SAAS Application that Takes Your Quality Assurance and Monitoring Efforts to the Next Level.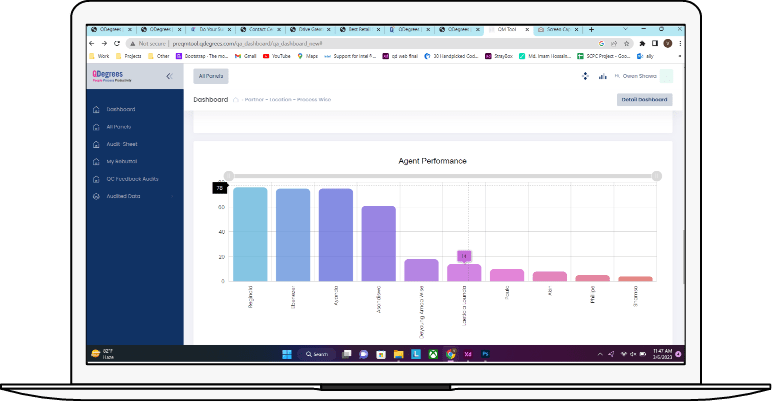 Automate Every Step of the Customer Journey
Enterprise-Grade audit management system for Growing Companies
Integrates all interaction tools for your organization with a complete solution.
Cover all the touch points of the customer journey in the audit process..
Seamless Integration with Call Centre Dialer and CRM
Integrate QAViews with existing CRM and dialers and have a 360* audit workspace with All in one functionality.
Handle all your inbound, outbound, and blended campaigns with ease and flexibility.
Maintain Call Recording Logs to Achieve Compliance.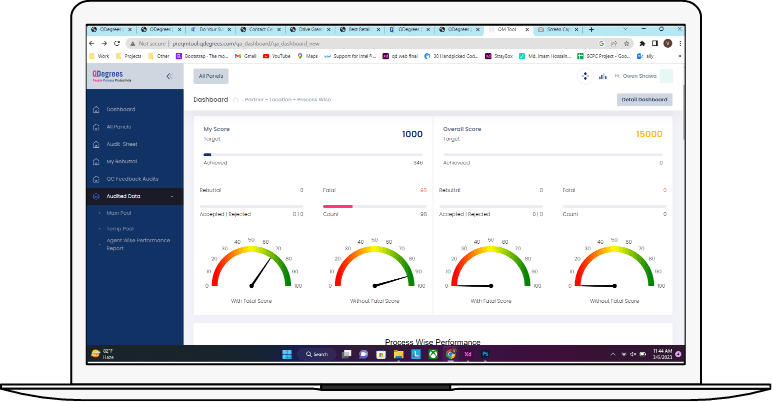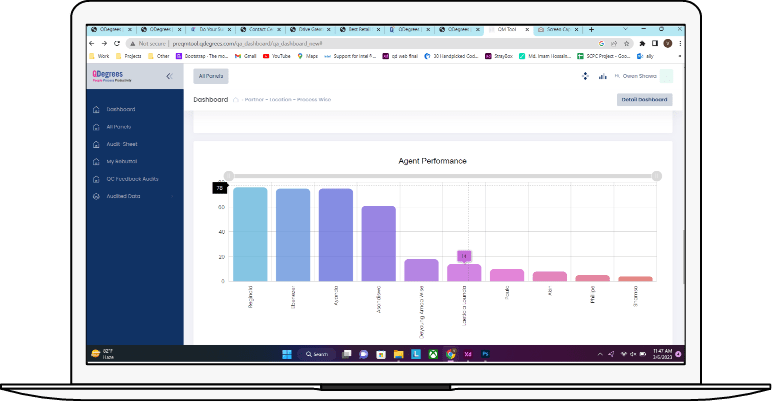 In-Built Calibration Modules
You can use In-Built Calibration Modules whether you are a large corporation or a small start-up.
Our team along with the client calibrates to identify the parameters and benchmarks for the audits.
An internal audit system allows you to track and manage audit scheduling.
Keep track of your audit schedule from any location with internet access.
Improves call center quality and customer-agent interactions
Quick Rebuttal
QAViews allows you to build a comprehensive audit rebuttal journey.
Real-time rebuttal-raising process.
Automatic data update post rebuttal closure.
Ensures data integrity and completeness through consistent auditing.