Newsletter
Services
Customer Experience Journey: A Genesis of Modern Business
BY QDegreesPUBLISHED
Dec. 21, 2022
---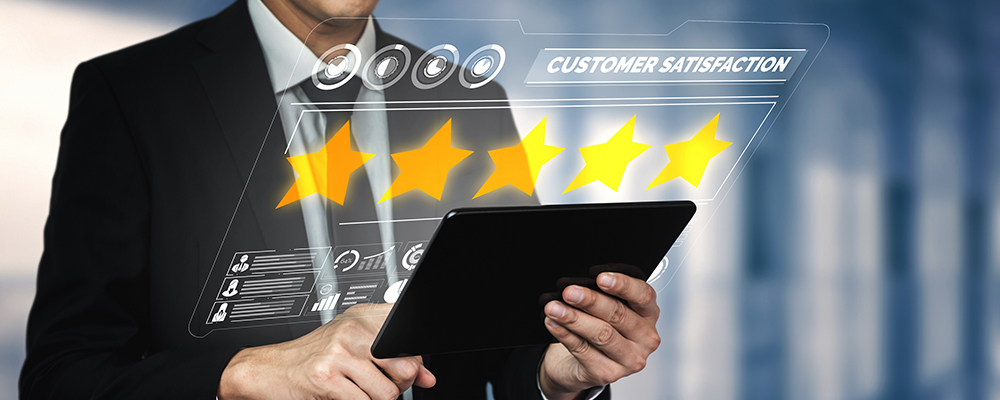 Customer experience is much more than what meets the eye. With regular upgrades and integrations in artificial intelligence and technology, companies can tackle the most complex customer issues with the utmost simplicity. Today even the most successful companies follow the practice of collecting and understanding customer data and using it as fuel to direct marketing strategies and product development. Customer loyalty metrics play a significant role in measuring the accuracy of their product or service recommendation. 
 A company can not only identify its customer loyalty through the NPS metric but can even make a significant change in its marketing. An e-learning company needed clarification about its new update modification, so it took an NPS survey. This led to better service delivery to the customers as they were able to test their algorithm change with half of their students and track their "likely to refer" rating simultaneously.
Timely devising growth-driven strategies  
In maximum industries, the CX metric explains roughly 20% to 60% of the variation in organic growth rates among competitors. It is observed that the relationship between a customer loyalty metric and growth scale is strongest when the industry includes a substantial number of market players. In such a scenario, customers usually have a genuine choice with ease to switch as the network impact is minimal. And finally, when the industry is mature with wide adoption and utilization of its products and services. Studies show that one in three customers will leave your business after just one bad experience, and 91% will leave after two or three, so time is of the essence in retaining your customers, and this is where CX professionals help the brands.
Once the CX practitioners have adequately studied a business and its customers and used the tool to categorize them, it becomes easier to derive strategies. Net Promoter Score (NPS) is the most popular customer loyalty metric deployed across multiple industries. The actual value of a great CX metric is that it reveals if the business is booming in delivering promises to the customers. Usually, the top executives check their company score every time they look at their management dashboard screen, much like a daily ritual. Metric surveys measure the authentic inputs of customers by identifying them as promoters, passives, and detractors. 
Service Recovery 
Service recovery is pivotal in righting all the wrongs and gaining back from poor CX to better customer loyalty. The only key is a quick reaction to rectify all errors as soon as you spot them. But a brand can only do this with the proper planning and strategy-driven actions; a detracted customer is the most critical and urgent to deal with. Detractors are vocal and expressive about their negative experience with the business, which impacts the overall growth of the company. 
According to a report, 88% of customers trust online reviews as much as personal recommendations. Brands take different steps to improve the service recovery for detracted customers, including engaging them in a dialog, providing solutions and avenues for resolution, collaborating with team members impacted by their behavior, and managing expectations. 
Remember, it takes time to make a sad customer happy, but a satisfied customer can be made happier conveniently. When dealing with passive customers, firms ought to keep interactions as positive and helpful as possible. This creates an excellent first impression, encouraging them to come back again and again. Additionally, ensuring valuable content relevant to their interests helps retain these customers longer and allows them to market their business more effectively. 
While in the case of the promoter's brand can request them politely if they would like to share a testimonial or referral. Brands can even opt for ratings and writing reviews on websites or social media handles. These simple steps go a long way in restoring customer satisfaction and minimizing the risk of future disruptions. 
Leveraging Promoters
Going by the age-old Pareto Principle, 20% of customers yield 80% of the sales. For any business, maintaining satisfied customers (promoters) is a sure-shot way to stay ahead in the game. Leveraging promoters revolves around devising creative strategies and keeping customers engaged with the brand. Some of the most common ways include:
1. Awarding them for their promotional efforts with special privileges or discounts.
2. Giving them preferential treatment when it comes to ordering, purchasing, and even after-sales.
3. Recognize their contribution by awarding them a gift or bonus designed explicitly for this purpose (e.g., free products, and exclusive access to events). 
4. Applauding their efforts publicly through social media and other public communication channels.
Working with this bunch of customers is easier, can be experimented with, and stimulates the CX journey in a positive direction in no time. 
Customer Experience Journey: A key to brand excellence




Customer experience depicts the customer's overall tangible and emotional connection throughout the interaction with the brand. In other words, it's more like a holistic approach combining user experience, CX, and brand image. Today it is easier to analyze customers' journey and compare it with industry standards by appointing CX practitioners and practical tools.  
Brand experience is the only differentiator that convinces informed customers to stay loyal. Through clear CX metrics, companies can master customer behavior patterns and roadblocks, thus equipping themselves to develop best practices in anticipating future needs. Suppose the customers promote the company. In that case, they are delighted with the products, services, and overall experience they receive. While if the reverse happens, then there is much to change in delivery. Thus, the brand experience is pivotal in eradicating the issues and leading to successful communication. In final words, the CX journey is another effective way to contribute to business strategy and growth.
 Source: QDegrees, News articles, Hubspot, Fortune