Newsletter
Services
Customer Intelligence- The key to Business Acumen
BY QDegreesPUBLISHED
Jan. 18, 2023
---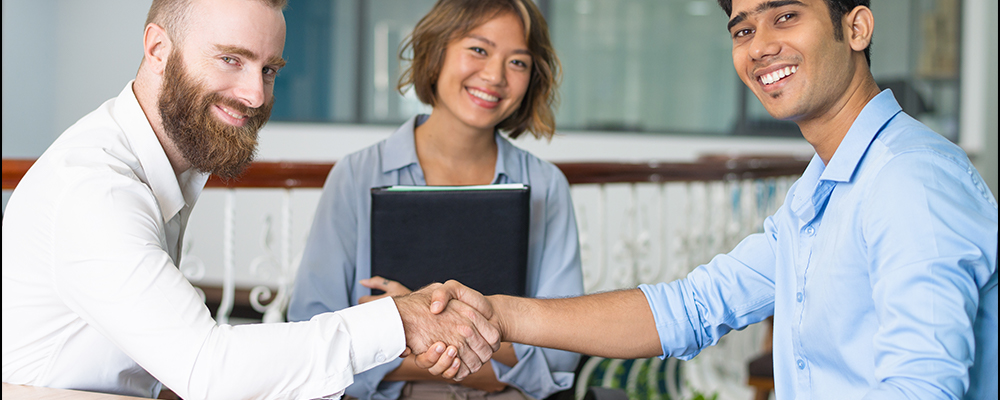 Market trends are always evolving; the technology and business tactics remain dynamic and ever-changing throughout the year. Similar is the behavior of consumers as they constantly keep changing their patterns. For coherence, businesses adopt consumer intelligence to have a 360-degree view of customers purchasing behaviors. Customer Intelligence (CI) is an in-depth understanding of consumers and their activities aligned with the brand. These user insights help businesses interpret information into conclusions that improve customer support and product development. 
 
The brands that leverage their customer behavior to get insights usually outperform their competitors with the exact delivery of customer solutions. Customer insights are collected through multiple sources like surveys, interviews, and focused groups. These are vital to design the upcoming market strategies to sustain and thrive in the industry. For example, the PwC 2022 Global Consumer Insights Pulse Survey recently stated that more than 80% of customers shopped across at least three channels over the last six months. One in three said they'd used a virtual reality (VR) channel, especially for buying retail products and luxury goods. This data provides an opportunity to design a virtual mode for retail stores.
Successful business journeys through Customer Insights
Customer intelligence is the key ingredient of success in any business. If the brand utilizes the most out of customer insights, it becomes the catalyst to transform strategic ideas into successful ventures. Industries acknowledge the importance of Customer intelligence as a source for competitive differentiation. The data gathered from customer intelligence helps create a robust, comprehensive, and sophisticated ecosystem that allows companies to deliver a top-notch customer experience. Through actionable feedback, brands can understand their consumers and design personalized cross-channel communications and marketing strategies at every level of the consumer journey.
In simple words, the direct benefit of customer insights is having a clear picture of the business audience, which leads to -
Delivery of the right messages at the right time.

Instantly connect to customer sentiments.

Highlighting precise features customers look for.

Campaigns Segments and personalization.

Launching products with accurate price details.

Strengthening the USP of business

Customer loyalty
Typically brands think they own the business, but in reality, it's the customers who do. Their perception of the brand is critical for creating a benchmark in the industry and finding new opportunities for business growth. The more unique proposition a business has, the more significant the opportunity to stand out. To do that, a brand needs to understand what customers genuinely want and how to deliver the right products and services. And to unlock all these answers, customer insight is an inevitable part of any brand.  
Pivotal techniques to gather customer Insights 
Steve Jobs rightly said, "You can't connect the dots looking forward; you can only connect them looking backward". This quote perfectly aligns with the mechanism of customer insights. As customer information is gathered through the access of multiple touchpoints, which are - 
Customer Surveys
This is one of the primary ways to collect the voice of customers. It is usually done at different stages of the customer journey and by asking them to complete a simple survey consisting of smart questions. The survey gives a chance to get direct information about the massive pool of customers with the least possible effort.
Interviews
Customer Interview means talking to existing or potential customers in one-on-one mode. These interviews gather information on what customers want and need from a product. This can be done on the phone, personally, or via video call based on the brand's requirements. Success stories, testimonials, and case studies are also one kind of customer interview. 
Focus groups
Focused groups are the top priority way to acquire qualitative customer data. This is a method to get in-depth responses from a tiny group of consumers. These people provide detailed responses to the purchase decisions and "why" of every step in their customer journey experience. 
Website Data
With the help of analytical tools, the brands can gather many customer insights, including behavioral and demographic data. The company also gets access to campaign information wherein they can seek driving leads and sales data. 
Multichannel
Multichannel tools proficiently work through all the most-used touchpoints like WhatsApp, E-mail, or SMS to derive more extensive data around customer interactions. It assists in getting maximum insights due to high customer engagement. Social media is another prominent place to gather real-time feedback through comments and polls. 
How technology and innovations have improved Customer Intelligence?
When it comes to user experience and touchpoints' optimizations, the initial step of being data-driven is first to analyze the direct data. As it will help to understand where the consumers are getting stuck and what stops them from converting into loyal consumers. Today businesses use many digital tools to access customer insights which may be acquiring customer sentiments (CXmetrics), third-party data, training seminars, or passively collected behavioral data (SEO).  
Additionally, with machine learning and artificial intelligence, brands are now becoming experts in using algorithms and statistical models to analyze large quantities of data and variables. These assists in creating predictive models which lead to better business decisions. Brands gain direct visibility into popular products and services by tracking their purchases. Business collaborates with the digital economy to integrate seamlessly with other services and applications. 
Conclusion
Today, companies can find insights quickly by consistently harnessing customer feedback and digital data collected through mobile, social media platforms, or other cloud-based data sets. These companies benefit from making more informed and analytical business decisions. At the same time, companies that lack this capability will face challenges sustaining in the future market.
Source: QDegrees, Mckinsey, Pwc